Sometimes choosing a dress for a party is fun. But sometimes it is not. This is because you have to consider things like the theme of the party and the venue. Depending on several factors you need to see where to wear glitter and where to not, where to use jewellery and where to not etc. If you are worrying about your party outfit, here are some tips to guide you through how to choose the perfect dress for the right occasion.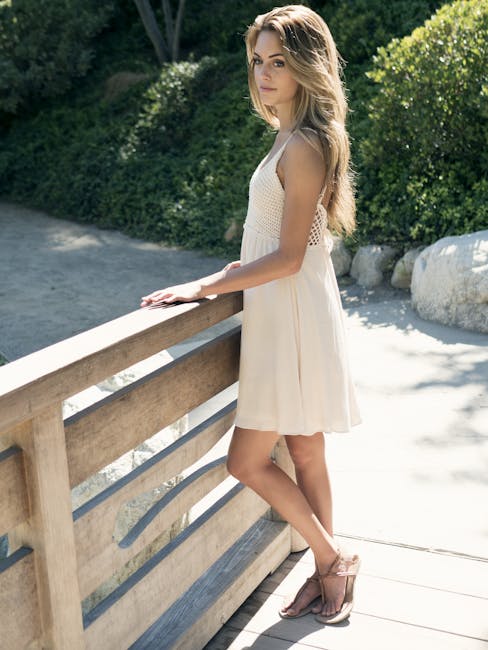 Office Party
The key to choosing the perfect dress for an office party is to balance between looking professional and stylish. If the party is a bit of a fancy one, you can choose to wear a short glitter dress with ankle boots. You can even wear the same outfit you might wear for a normal day at work, such as a tight dress or a pencil skirt. But these might need some upgrades such as some metallic heels, statement jewellery and a black clutch. Your normal work outfit with trousers and white blouse can be turned into a party outfit with loop earrings and red pointed heels.
Girls' Night
A girls' night- out is one of the occasions where you can be bold with your fashion choices and try out new ideas. A classic sequined dress is something you can opt for, paired with black heels. You can also pair a sequined top with a pencil skirt. Both these outfits can be worn by even girls of the plus size which make them even cooler. A skirt paired with a crop top is also perfect for this kind of occasion. If you want to look fashionable and unique with a very different outfit, try out the tomboy style with plaid shirt and jeans and a pair of boots.
Family Gathering
This is one event where you can be less fancy and more relaxed with your outfit. A lightweight lace or floral dress and a colourful statement necklace will give you the perfect look for a brunch. You can even choose boho clothing and go for a maxi dress or a long skirt. For a more formal affair such as a family dinner go for a maxi gown of a darker colour such as black, navy blue or grey green. For this outfit you can wear a little more than light makeup, sandal heels and a clutch of a lighter colour.
Black-tie Event
For women, a black-tie event is somewhere to wear a full-length gown or a cocktail dress. Make sure you keep the colours of the dress rich with colours such as black, brown, jewel tones, metallic etc. This will make you fit into the mood of the event perfectly. You can of course wear lighter shades as well, but try to go for neutral colours as much as you can. If the event is outdoors you need to make sure you cover up accordingly to protect yourself from the cold as well.
Once you have the outfit ready, preparing for the party is a pretty simple affair. Keep these tips in mind when you start putting together your next party outfit and you will surely look fabulous.